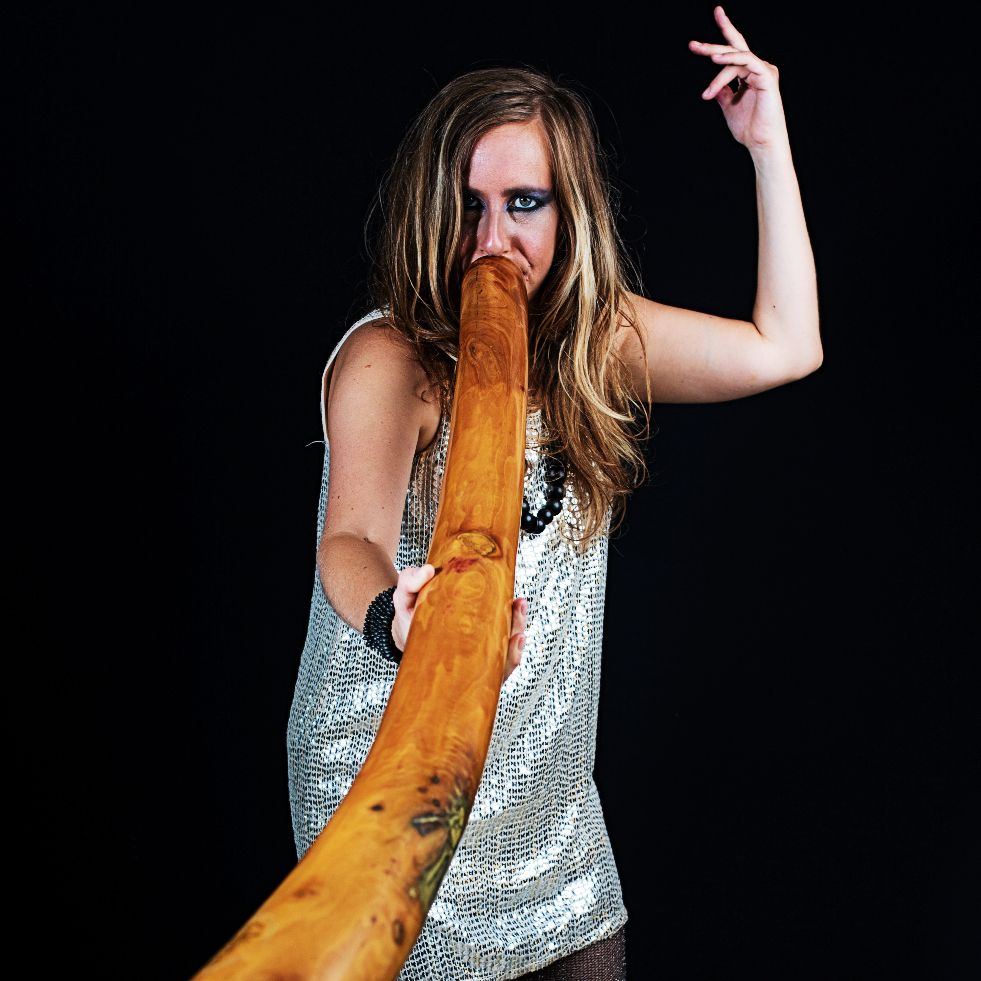 Noa Zulu is a music producer and a didgeridoo artist, known for breaking boundaries in the tribal music scene along with her didgeridoo, winning the title of one of the world best didgeridoo artists.
Began her way in classical & Jazz as a trumpet and piano player, studied at "Rimon school for contemporary music" and afterwards went into musical development In Puerto Rico, USA and Africa. In 2006 she returned to Israel and joined Amir Jacobi, Gil Karniel and Idit Eshel in the legendary "Tribal- Dance" music group that changed the live music scene forever and brought an innovative tribal vibe.
Since then, Noa has been performing and collaborating with many good musicians from the electronic, mainstream and world music scenes, such as Rising Dust, Jano, Marina Maximilian,Yael Deckelbaum, Rudi Bainessay, Yossi Fine, Shye Bun Tzur and more, Noa Zulu was a part and collaborate with various ensembles such as "Dreaming Elephants", "Kabako", "Phototaxis", "Taiko life" and many more.
In summer 2018, Noa Zulu collaborated with KSHMR & Vini Vici on the big hit "good Vibes Soldier" that crossed the million plays on YouTube, 
At 2019, Noa has released her first tribal uplifting psytrance single "Higher Shelter" and gained her new musical level as an independent music producer! 
Nowadays, Noa is performing as a leading band member with her New acoustic Tribal-trance band "SavannA", performing and managing the music group "Jade System", continues to perform alongside with DJ Darwish & DJ Indiana in all of the big stages and Festivals and bringing her mesmerizing vibrations for over 15 years on hundreds of live shows for a crowd of hundreds of thousands of people! 
​Zulu's magical sound mark is in the uniqueness and ingenuity of her playing as it naturally fuses western harmony with the deep tribal vibes associated with traditional spiritual healing. In constant exploration of new waves of sound and cultural inspiration, Zulu's music is always inventive and excitingly unpredictable - a true wonder on stage.